Mr Chris R. Burger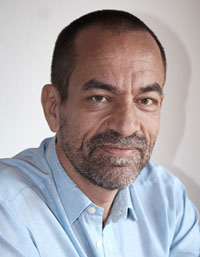 Chris is a senior researcher for the CSIR. He has more than three decades of experience in radio communications systems and in aviation. Apart from an MEng degree in electronic engineering and a BCom in Aviation Management from the University of Pretoria, he holds Airline Transport Pilot Licences and instructor ratings in South Africa and the USA. He is a Designated Flight Examiner (Class 1) for the SA Civil Aviation authority. He has flown more than 170 aircraft models on all continents and in over 40 countries. His experience includes large jets, turboprops, seaplanes, helicopters and gliders. He has recently started learning about hot air balloons.
He regularly flies ambulance jets throughout Africa. He ran an aviation training school for more than a decade. He has penned four textbooks for pilots and radio amateurs.
Chris spent a decade researching the issues around unmanned aircraft systems, including technology requirements and regulatory policy. He is a senior officer in the South African Air Force Reserve and a former Air Traffic Controller. He is also an accredited professional linguist. In his spare time, he enjoys writing, travel, music, amateur radio and distance running.