Dr. Malindi Neluheni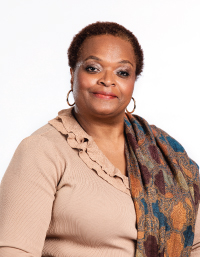 Malindi Neluheni, is a graduate of the University of Wisconsin-Milwaukee (UWM), where she received a Ph.D. in Architecture (Minor in Engineering). She also studied at Cornell University's Department of City and Regional Planning where she attained a Master's degree.
She previously held two Chairmanships at aviation focused State Owned Entities in South Africa – the Gateway Airports Authority (Limpopo) as well as the Air Services Licencing Council (National Department of Transport). In addition to serving in various capacities in other public and private entities in South Africa, her experience is multi-pronged spanning infrastructure, transportation and aviation; incorporating participation in professional roles in pertinent institutions in the United States of America.
She is the founding Director of the South African College of Aeronautics and Technology (SACAT), a budding private college in Centurion, South Africa.