Veronica Sebona – Acting – Chief Operating Officer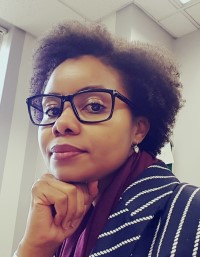 Veronica Sebona is an IT Executive with 20 years experience in a variety of industries, including Financial Services and Capital Markets, Logistics and Pharmaceutical industries. She has a B.Sc. in Computer Science from Wits University and an MBA from GIBS.
In the last 10 years she has held IT leadership in various organisations such as MSD, UTi and Barloworld. Her passion is in helping businesses achieve their potential through strategic employment of IT assets and skills, while recognising the power of technology in an era where business operations, strategy and technology have become totally inseparable.
She is inspired to make a difference through service and leadership in every role she occupies.