Ms Lesego Mahamba – Chief Audit Executive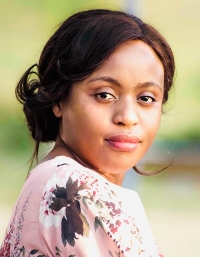 Lesego Mahamba holds an impressive academic profile: Bcom Economics, Bcom Accounting Sciences, Bcompt Honours, Chartered Accountant South Africa  CA(SA) and MBA from the University of Reading (UK). She is currently the Chief Audit Executive at Air Traffic Navigation Services.
Prior to this appointment, Lesego served as Group Internal Audit Manager at Sun International for five years. Lesego began her career in public accounting with the Office of the Auditor General, in Pretoria where she held positions of increasing responsibility over five-year period. She is currently serving in the Audit and Risk Committee of the Board of Meals on Wheels.