Mr Matome Moholola – Chief Financial Officer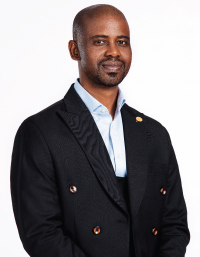 Mr. Moholola is a Chartered Accountant having served his articles at Transnet SOC Ltd. He has extensive experience in financial management with strong focus on financial controls and reporting. He has background in numerous fields including Retail, Manufacturing services and Government business. Prior to joining ATNS in 2011, Mr. Moholola worked for JD Group (Corporate Finance Manager) and National Treasury (Director) amongst others. He is currently the Chairman of ATNS Retirement Fund Board and is a member of the IoD(SA).
Qualifications:
CA (SA),
MBA (Georgetown University  USA and ESADE Business School – Spain)
MCOM Tax (University of Pretoria.